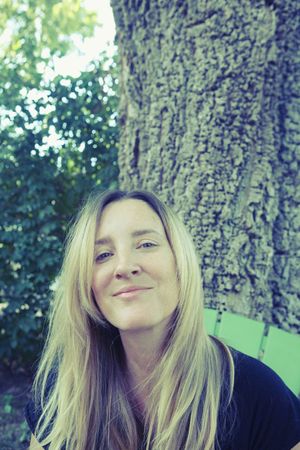 Photo by Griffin Norman
Since the U.S. release of 
Make Everything Bright
 a few weeks ago, it's been a busy time of booking, touring and promoting.  I've had a really nice time playing the new songs, and it's been great hearing from those of you who bought the record. Thank you!
Over the last few weeks, I've started getting questions about how I wrote this group of songs, how I selected the ones to use, and how I go about the writing process.
Most questions focus on what inspired the songs or what is the meaning of a song. As you all know, I don't hold back in my songwriting and the songs are brutally honest about love, relationships, friendship, and life.
While on tour, two different people – after listening to the new music – asked me if I was doing ok? I was like – hell yeah – I'm ok. Why? Well, they thought the music was about a bad relationship that I must have just gotten out of, and I had become bitter and jaded. That was totally not the case…but it made me think.
I thought, well, I can see where they might get that idea, listening to the music and putting the songs all together. Think about it, I laughed to myself. The record does open with the likes of 
The Opportunist
 and closes with 
You're A Sorry One
. I got it, then. Maybe I need to explain the stories of 
Make Everything Bright
.
So, that's what we're going to do over the next few weeks with blogs and video blogs.
I am excited to share the ideas and stories behind each song, but I also want to hear from you. I want to know what you hear and what a song means to you. How does is make you feel? What do you take away from it?
First – for those of you out there who may wonder, if I am that jaded and angry based on the music. Nope! Not at all. Every song is not written from a personal experience. Yes, some are. But, others are based on what I'm seeing in the world today, issues friends may be going through,  an overheard conversation in a coffee shop, or a conversation in my head.
Make Everything Bright
 is filled with a range of emotions. Some are tied to a sense of loss or pain. And, some are filled with love, passion and optimism. Emotion is missing in so much of today's radio music. Seriously, there is not much feeling and thinking, in 
Moves Like Jagger
 or 
Big Fat Bass
 (don't get me wrong…I have a secret love for Britney).
I write to mix the ingredients of life and the human spirit, and hope to create stories that people can relate to and feel a connection.
Next week, we'll start with how the album was put together and the first song, 
The Opportunist.
Have a safe and relaxing holiday weekend!
Molly