Hi rez photos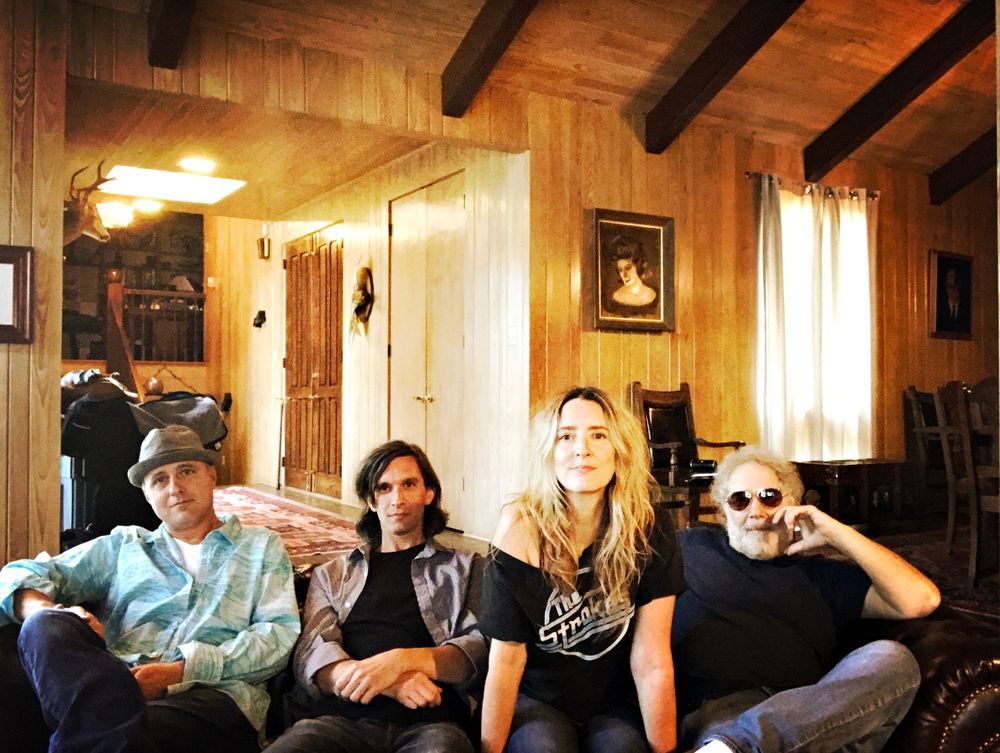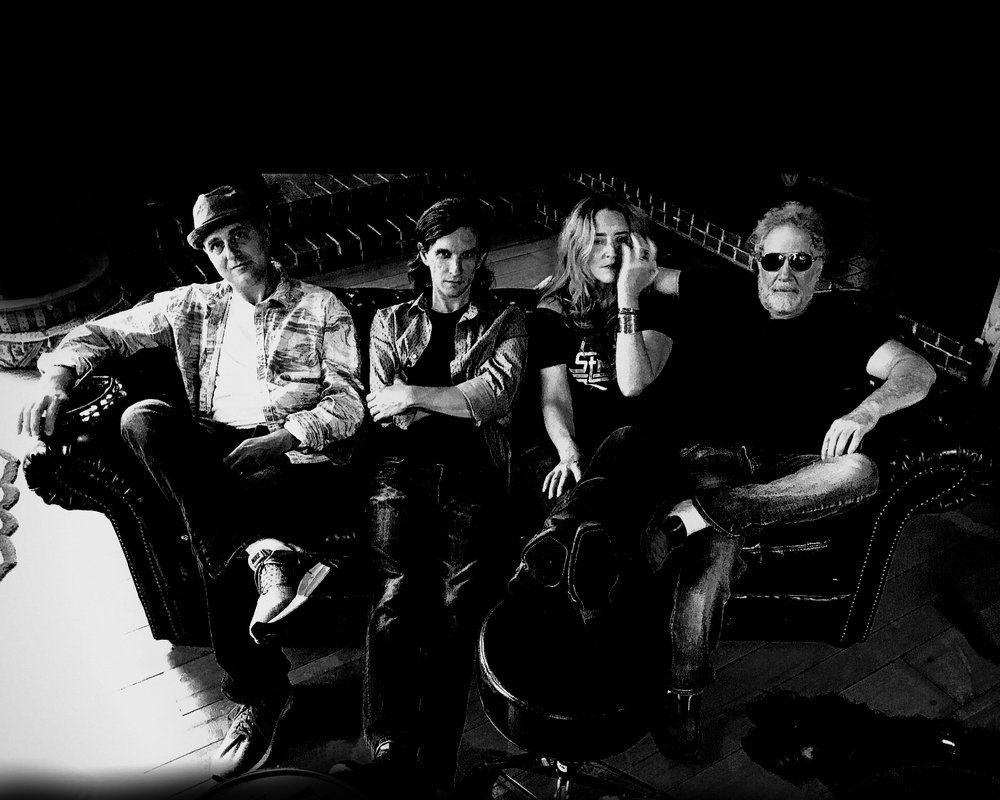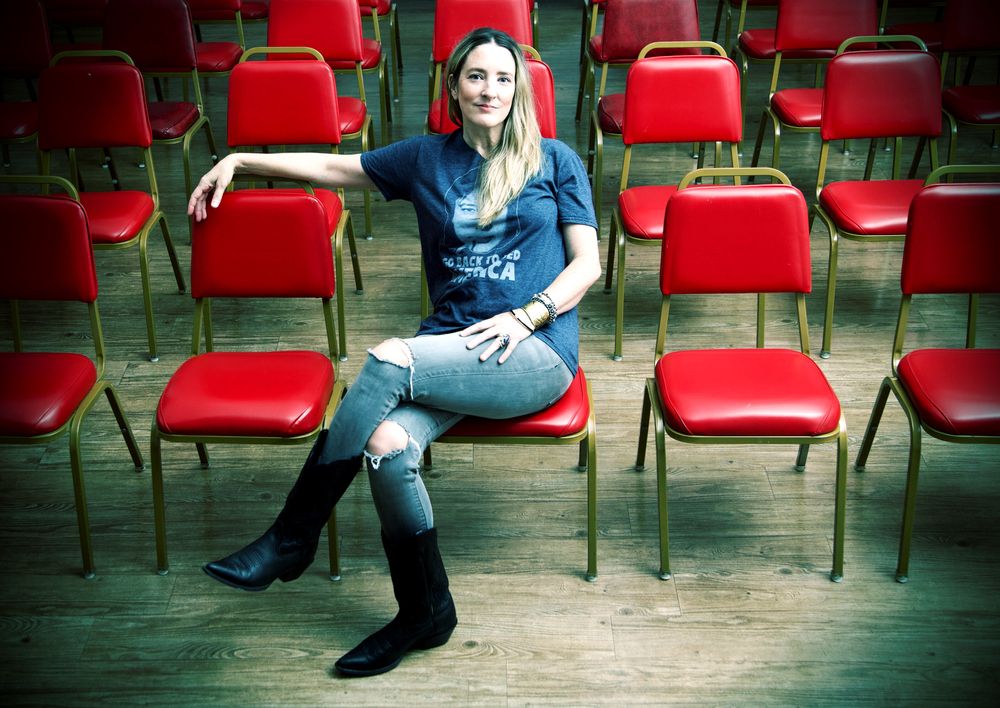 PRESS
"Molly's songwriting is beautiful, haunting, and deeply personal; she crafts her songs from her own personal experience of love, loss and redemption… you feel every note with hypnotizing clarity." - Scott Bottrell of Fairhope Living Magazine February 2021 Issue
---
Interview with Goldmine Magazine
GOLDMINE: I am enjoying your new album, Honey's Fury. There is a variety of songs, instruments and a variety of approaches in your voice. Let's start with your version of Jack Tempchin's "Tumbleweed," which I highlighted when we had a giveaway of Jack's One More Song album in 2017. Your rendition reminds me of '70s Linda Rondstadt. 
MOLLY THOMAS: That song really spoke to me when we were choosing songs for the album. I met Jack about two years ago when we did a show together. His manager sent me a stack of CDs and suggested this particular song. It was relevant to some things I was going through at the time. Jack likes our version and he was just inducted in the Songwriters Hall of Fame..... read more.
- Goldmine Magazine
 
---

10 new songs to know by Alabama musicians
"With talented Alabama Shakes singer Brittany Howard releasing her first solo material, this summer is off to a hot start for fans of Alabama music.
In addition to proven stars from the state like Howard and songsmith Jason Isbell - who's been touring with Father John Misty and recording with Sheryl Crow - making national news, promising local music continues to bubble up here.
Below are 10 recently released songs to know, by bands and solo acts based in or from Alabama.
'The Ocean' Molly Thomas & The Rare Birds
Fairhope combo summons mystical-Americana vibes reminiscent of that Grammy-winning "Raising Sand" album Robert Plant and Alison Krauss did back in 2008."
- AL.com
 
---

"The Alabama foursome hits hard, too. Backed by Rick Hirsch (guitar), John Milham (drums), and John Keuler (bass), Thomas shines throughout the twelve tracks that appear on Honey's Fury. The Rare Birds showcase their gritty chemistry, and Thomas effortlessly welcomes you into her turbulent yet gleefully inspiring world. The band truly is a rare combination of talent that works like a steady, well-oiled machine that won't take no for an answer."
- Music & Mojitos
 
---

"Perfectly timed is the fattened notes & interplay of instruments on "Calling My Name." Ms. Thomas asserts herself & the band supports her well. If today's rock & roll burns the coal slow this effort is doused with starter fluid. Fiery like The Avett Brothers & The Mumfords. All good."
- Americana Highways
 
---

"Honey's Fury delivers polished Americana, refined and elegantly sophisticated, along with the scrumptious violin and voice of Molly Thomas." 

"A round bass line and glittering guitar accents inject the harmonics with intimacy and emotional commitment, especially evident on the stellar guitar solo, full of searing shadow-like hues."
- Rawckus Magazine
 
---

"Molly Thomas and The Rare Birds are purposeful. Every note and instrument choice serves the song in the best possible light. 
I adore this album. 
Molly's vocals are damn powerful and goosebumps worthy." - Viola Krouse
- Making a Scene
 
---

Alabama Kick Ass: Molly Thomas and the Rare Birds – "Calling My Name" 
"WOW!!!!!!  That's all I can say.  Take Melissa Ethridge and throw her in southern Alabama, and give her kick-ass tunes, and you get Molly Thomas and the Rare Birds.  This is how Americana should sound; glistening guitars, pounding rhythm, bass riffs galore, and a beautiful voice that reaches out to the stratosphere.  There is something Emmy-Lou Harrisish about Thomas and her band, comprised of Thomas on acoustic guitar and violin, Rick Hirsh on guitar, John Milham on drums, and John Keuler on bass.  The four of them are all well acquainted with each other, and that makes an album about connections make so much sense.  This is beautiful music.  I've been listening non-stop." - Phil King 
- Audio Fuzz
 
---
"Molly Thomas & the Rare Birds are premiering their brand-new song 'Sharona,' and its accompanying music video, exclusively for readers of The Boot. Press play above to hear the mournful, contemplative tune.
Despite partially sharing its name with the Knack's 1979 hit, 'Sharona' was actually inspired by a woman Thomas met. 'She'd fled from the dregs of New Orleans after [Hurricane] Katrina to Nashville, where I was living at the time," Thomas tells The Boot. "She had an immense impact on me, and all I wanted to do was take her home with me, hug her and help her get better.'
- The Boot
 
---

"Today, Wide Open Country is premiering the stunning "Tumbleweed," a cautionary tale that captures the despair of being in love with a rambler. Spacious and dreamlike, the song conjures up images of lonely travelers in a roadside diner somewhere in the desolate southwest."
- Wide Open Country
 
---
The players match the sultry spirit of "I Wanna Live" with an irresistible bluesy churn as Thomas sings, "Got my best cotton dress on/ Stickin' to my skin'/ Part of me is dressed for travelin'/ Part of me is dressed for sin." In "Laura" Thomas indicts a woman who's never measured up, but tempers that vivisection with encouragement that it's not too late; that's a tricky balance that the music buoys with the sunniness of '60s pop. "Thank You," in which Thomas tenderly arranges the pieces of a broken marriage, becomes a semi-classical lullabye. In "Callin' My Name," the song that gives the album its title, the band brings chiming, pulsing rock energy to dreamlike poetry, creating a hallucinatory anthem.
- The Rogers Review
 
---

"Glide is thrilled to premiere "Calling My Name" (below) from Molly Thomas & The Rare Birds, a poetically graceful track with a rumbling rock enigma that recalls Patti Smith and Heartless Bastards. Thomas comes across as cross pollinator or rock history, combining the highly charged confessional and big hearted singer-songwriter rock of the 70's." 
- Glide Magazine
 
---

 "...She's also a roots-pop singer-songwriter with a strong point-of-view and a way of expressing it that leaves the sharp edges on, often to exhilarating result. There are moments on her new album — Make Everything Bright, which she co-produced with Robert Plant drummer Marco Giovino — when she comes off like a southern Sam Phillips..." read more
~ Julie Hight - The Nashville Scene Critics Picks
 
---
"...As a writer, Thomas isn't about dressing her messages up; she's about carving down to the essence of the matter at hand...
...Thomas seems to approach writing more like a poet than a songwriter, and when she's used enough words to get the point across, she's done..." read more
~ Lawrence Specker - The Mobile Register
 
---
..."has carved her niche in the hyper-competitive Nashville, Tenn., music scene through talent, hard work and sheer determination..." read more
~ David Tisdale - The Hattiesburg American
---

"Molly Thomas is no little lady, bemoaning her trials and tribulations at the hands of the wrong kind of man. There's a streak of defiance a mile wide in her voice and, as a writer, she kicks where it hurts and with unerring accuracy."
Michael Mee - The Hawick News/UKnetrhythms.com
http://www.netrhythms.co.uk/reviewst.html#mollythomas
---

"The album has a slightly gauzy sound, but it's not the production haze often used to cover up the limitations of weak vocalists. It's more the throwback resonance of projects like last year's Jack White-Loretta Lynn album."
Lawrence Specker - Mobile Register
www.mollythomas.com/Press/ashlees.antidote.html
---
"Thomas was most effective, raising her voice in hymn-like fashion to stun the audience into reverential silence as songs from her "Shoot the Sky" recording trippingly bounced around the interior walls of the historic building. A seemingly natural musician, Thomas, who began playing violin at age 6, can switch from piano to guitar to violin, writing and producing her compositions into a galvanizing form."
Bill Whiting - Honest Tune Magazine
www.honesttune.com/index.php
---
What other artists and writers are saying about Honey's Fury
"Thanks so much for recording my song, 'Tumbleweed.' You did such an incredible amazing job of getting it just right!!!
What an amazing band you have... really atmospheric and beautiful music... and you guys have your own sound. It's wonderful music
and yet still song oriented, it enhances the power and emotion of the songs. You are great." 
- Jack Tempchin
---
"Molly Thomas sings what my guts can't find the words to say.  She offers us the freedom to sit back and listen while she explores heartache on our behalf. I feel lucky I found her music." 
- Jason Segel (actor) 
---
"So proud of Molly Thomas, she's got an album coming very soon, it's called "Honey's Fury". It's got a useful dark about it, the kind of useful anger and beauty life can insist you come to terms with. 
I love Molly. She's one of my soul siblings.  I believe Molly has hit another gear with this one. I've come to understand sometimes here in the south, politeness is layered. It's just that southern women often have a particular kind of perseverance and wrath, it comes with a distinctly forceful sweetness, almost a humor, but nonetheless a determined line in the sand once their mind is made up. That's what this album sounds and feel like to me. Hats off to her band too for playing with guts so beautifully. 
I love what she's doing with album. She's earned this swagger." 
- Matthew Ryan 
---
"I Wanna Live is my anthem up here on Hwy 61 in Iowa: Lucinda's Joy meets How Soon Is Now meets 2000 Light Years From Home and 100% pure" 
- Will Kimbrough